Introduction
"Your go-to-market strategy should be a blend of art and science – creativity and data-driven insights combined to create a winning formula." – must be someone wise!
In the competitive landscape of SaaS businesses, marketing the right product to the appropriate audience has become an increasingly complex challenge. The ability to differentiate your offering in the market can often be the determining factor between success and obscurity.
Go-To-Market (GTM) strategy agencies provide an indispensable service in this regard. They specialize in identifying key target audiences, formulating precise messages, and optimizing marketing initiatives to drive return on investment, time efficiency, and robust customer relationships.
The critical question remains – which agency to entrust with this consequential task? To address this concern, we have meticulously curated a list of the top 5 GTM strategy agencies to consider for hire in 2023. These agencies have demonstrated a deep understanding of the challenges faced by SaaS companies and proven their ability to catalyze growth.
In this blog we are deep diving into the importance of having a thorough GTM strategy and top agencies for hire in 2023 to get into your best marketing game plan!
Top 5 GTM Strategy Agencies in 2023
Hiring a reliable GTM strategy agency is of utmost importance for SaaS businesses in today's competitive landscape. This where growth.cx stands out with its out of box proven marketing strategies.
Here is why growth.cx must be your top pick when considering GTM Strategy Agencies in 2023
Expertise: growth.cx is a GTM strategy agency that brings deep expertise and industry knowledge to the table. They understand the SaaS market, customer behaviors, and effective growth strategies. This expertise helps businesses navigate challenges, optimize their GTM approach, and achieve sustainable growth.
Tailored Strategies: growth.cx develops customized GTM strategies aligned with the unique needs and goals of each SaaS business. They utilize in-depth research, analyze market trends, and leverage data-driven insights to create targeted campaigns that resonate with the target audience, drive customer acquisition, and increase revenue.
Efficiency and Time Savings: Partnering with a GTM strategy agency like growth.cx will allow businesses to focus on their core competencies while leaving the intricacies of GTM and digital marketing in expert hands. This saves time, eliminates the need for trial and error, and ensures efficient execution of strategies for optimal results.
Measurable Results: growth.cx is dedicated to delivering measurable results. They set clear goals, track key performance indicators, and regularly analyze campaign outcomes. This data-driven approach allows businesses to gauge the success of their GTM efforts, make informed decisions, and iterate strategies for continuous improvement.
GTM strategy
Content Marketing
SEO marketing
Social Media Marketing
Fractional Marketing
Performance Marketing
growth.cx offers expert GTM strategy services designed for a range of SaaS startups, including indie hackers and side hustlers seeking to establish a robust marketing framework from day one.
2. Bain & Co
Bain & Company is a distinguished American management consulting firm headquartered in Boston, Massachusetts. Since its inception in 1973, the company has provided expert counsel to a diverse clientele comprising public, private, and non-profit organizations. Bain & Company was founded by Bill Bain, a former Group Vice President of Boston Consulting Group, in collaboration with esteemed colleagues, including Patrick F. Graham. The firm offers comprehensive advisory services, assisting clients in navigating complex business challenges and driving sustainable growth. They offer services in
GTM
People and operations
Performance transformation
Procurement
Sales and marketing
Digital transformation
3. Tomorrow people
Established in the year 2000, Tomorrow People emerges as a prominent marketing and consulting firm hailing from Birmingham, United Kingdom. With a dedicated workforce of approximately 50 skilled professionals, the company offers a comprehensive suite of services. These encompass various aspects of modern marketing, including
GTM Strategies
Inbound Marketing
Marketing Automation
Lifecycle Marketing
Messaging and Positioning
Audience Development.
4. SP Home Run
SP Home Run Inc. is a consulting firm that helps B2B tech startups grow better and faster. They specialize in digital transformation go-to-market strategy consulting, training, and growth programs for IaaS, SaaS, and Fintech companies. The company is based in Florida. They provide service on
Go-To-Market Strategy
Digital transformation
5. Adloonix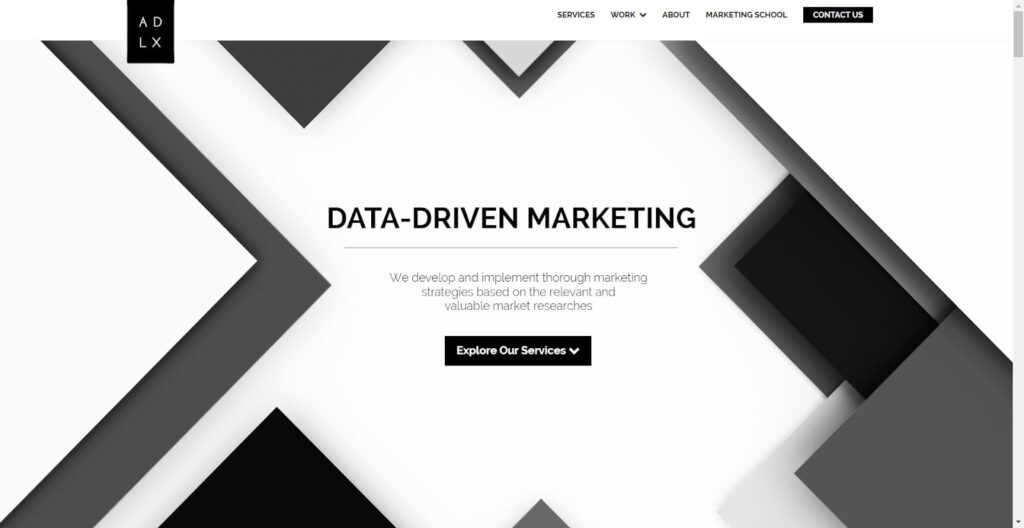 Founded in 2018 in the vibrant city of Dnipropetrovsk, Dnipropetrovs'ka Oblast', Ukraine, Asloonix is a forward-thinking creative agency specializing in digital marketing services. Their major focus includes analytics and insight, inbound & outbound strategies and digital advertisement. Also, along with GTM they extend their services to,
Web design
Internet & Digital Marketing
PPC, Insight & Analytics
CRO
Inbound Marketing
Tips to find the perfect GTM strategy agency
A well-crafted GTM strategy aligns a B2B SaaS business's goals with market realities. It positions them for success by differentiating their offerings, targeting the right customers, optimizing marketing and sales efforts, fostering customer success, and embracing innovation.
In a dynamic and competitive market, GTM strategies are the foundation for sustained growth, profitability, and industry leadership. Businesses should consider factors such as experience, client testimonials, and industry reputation when hiring a GTM strategy agency for several important reasons:
Expertise and Knowledge
An experienced GTM strategy agency brings valuable expertise and knowledge to the table. They have worked with various clients in the industry, gained insights from successful campaigns, and developed a deep understanding of market dynamics. This expertise allows them to create effective strategies tailored to the specific needs of the business.
Track Record of Success
Client testimonials and case studies provide tangible evidence of the agency's ability to deliver results. Businesses should review past client experiences to assess the agency's track record of success. Positive testimonials and successful case studies demonstrate the agency's competence in driving growth, increasing revenue, and achieving business objectives.
Industry Understanding
An agency with experience in the specific industry brings a nuanced understanding of its unique challenges, trends, and customer behaviors. This industry knowledge enables them to develop strategies that resonate with the target audience, leverage industry-specific channels, and capitalize on market opportunities more effectively.
Reputation and Credibility
The reputation of a GTM strategy agency speaks volumes about their professionalism, reliability, and quality of work. A strong industry reputation indicates that they have consistently delivered exceptional services and maintained client satisfaction over time. Businesses can rely on agencies with a good reputation to act in their best interests and provide reliable guidance.
Collaboration and Trust
Hiring a GTM strategy agency is a collaborative process. The agency becomes an extension of the business's marketing team, working closely to achieve shared goals. Establishing trust is crucial for a successful partnership. Businesses should evaluate an agency's reputation for collaboration, communication, and trustworthiness to ensure a smooth working relationship.
By considering factors such as experience, client testimonials, and industry reputation when hiring a GTM strategy agency, businesses can increase their chances of finding a competent partner who understands their industry, delivers proven results, and fosters a strong working relationship.
This ensures that the agency's expertise and capabilities align with the business's goals, leading to a successful and fruitful collaboration.
The Future of GTM Strategies in SaaS
As the SaaS landscape becomes more competitive and customer expectations continue to evolve, businesses need to adapt and adopt innovative approaches to stay ahead.
Here are some key trends and their increasing importance in GTM strategies for the SaaS market:
Personalization
Personalization is gaining prominence in GTM strategies. Businesses are leveraging data analytics and customer insights to tailor their messaging, content, and experiences to individual customers. By delivering personalized solutions and experiences, SaaS companies can enhance customer satisfaction, drive engagement, and build long-term relationships.
Customer Success and Adoption
The focus on customer success and adoption is growing. GTM strategies now include post-sales activities that ensure customers derive value from the SaaS solution. This involves onboarding, training, ongoing support, and proactive engagement to drive adoption, reduce churn, and foster customer loyalty.
Account-Based Marketing (ABM)
ABM is becoming increasingly popular in GTM strategies. Instead of targeting a broad audience, businesses are focusing their efforts on specific key accounts. ABM enables personalized messaging, targeted campaigns, and a closer alignment between marketing and sales teams, resulting in higher conversion rates and customer retention.
Conclusion
In conclusion, choosing the right SaaS GTM strategy agency is crucial for the success of your business in 2023 and beyond. With the increasing competition in the market, it's essential to have a solid plan in place that can help you reach your target audience and grow your business.
The above-mentioned agencies are some of the best options available out there, each with its unique strengths and expertise. By partnering with one of these agencies, you can unlock the full potential of your SaaS business and achieve your goals faster than you thought possible.
So, take your time, do your research, and choose the agency that aligns with your business needs and vision. With the right SaaS GTM strategy agency by your side, you can stay ahead of the curve and thrive in the dynamic world of SaaS business.
If you're looking to elevate your SaaS business's GTM and digital marketing strategies, reach out to growth.cx today. Take advantage of our free consultation to discuss your specific goals and explore how their expertise can propel your business forward.
FAQs
A Go-to-Market (GTM) strategy is a comprehensive plan that outlines how a company will bring its products or services to market and reach its target customers. It encompasses marketing, sales, and distribution tactics that are tailored to the company's offerings and target audience. A well-designed GTM strategy ensures effective market entry, customer acquisition, and revenue generation by aligning the company's resources and actions with its business objectives.
A GTM strategy is important for a B2B SaaS business as it provides a roadmap for effectively introducing and promoting their software solution in the market. It helps align marketing, sales, and distribution efforts, enabling the business to reach and engage the right target audience, drive customer acquisition, and ultimately achieve sustainable growth and profitability.
When choosing a GTM strategy agency for your SaaS business, consider their industry expertise, track record of success, and ability to tailor strategies to your specific business goals and target audience.